A yawn is a silent scream for coffee. — T-shirt, Amazon.com
This may have been one of the more difficult posts for me to write, both because of the sparse and sometimes conflicting research, as well the fact that every time I typed "yawn," I'd start yawning myself.
See, I just did it right there!
But in the end, the challenge was worth it. For as one of the pioneering leaders on yawning research once said (yes, that's a real area of research), yawning is "the least understood, common human behavior" (Provine, 1986).
So, what actually is a yawn?
YAWNNNNNN
To paraphrase researchers, yawning consists of a "powerful gaping of the jaw," a deep breath in, a moment of apnea (i.e., you don't breath), then a slow expiration. It occurs in most vertebrae species (e.g., birds, fish) and happens for both the young and the old.
People report yawning between 6 to 23 times a day (depending on their circadian-rhythm and chronotype), and each yawn lasts approximately six seconds. Interestingly, people tend to have their own 'yawning patterns,' meaning individuals' duration and frequency of yawning remains pretty stable–at least when measured over a few weeks.
In mammals, about 90% of yawns occur when at rest, the remainder due to social or emotional stimuli. But probably the most important thing to know about yawning is that yawning is important.
Or at least it must be. Why else would it be so deep in our genetic history and occur so commonly across the animal kingdom? It must provide some evolutionary advantage!
But currently, there's no scientific consensus on what that advantage may be.
LINE UP THE HYPOTHESES!
One theory you may have heard is that we yawn to get more air into our blood or brain. And considering a big part of yawning is to suck in air, that makes sense. But when researchers intentionally lower participants' blood-oxygen levels (by having them in hale gas mixtures), people don't yawn more.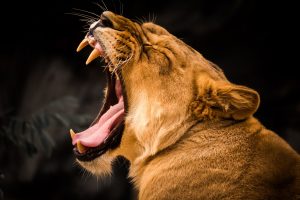 Moreover, yawning itself is a pretty ineffective way to get oxygen to the blood/brain. If that were the point, we should instead rapidly breathe in and out—it oxygenates us way better.
As an alternative theory, researchers proposed that yawning is a tool for helping us sleep. Sure, there are the 10% of times you yawn with no intention of sleeping, but the majority of them happen when you're feeling drowsy or getting ready for rest.
Indeed, there is a correlation between yawning and drowsiness; but, as we know, correlations can't say yawning causes drowsiness. They're just related.
The theory that seems to have the most support (or at least is most favored at the time of this post) is that yawning serves as our brain's little air conditioning unit.
THE BRAIN COOLING HYPOTHESIS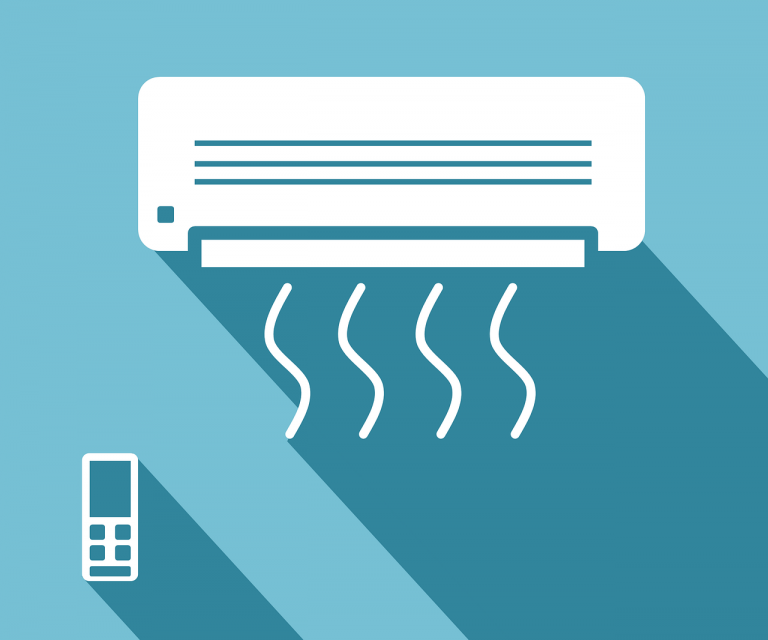 According to this theory (also the header of this section), yawns are triggered when the brain gets too warm; and in order for optimal performance, it needs to cool down and return to "thermal homeostasis."
Thus, when we take that deep breath, we introduce cooler air beneath the cranial cavity and additionally evaporate the moisture there, too. This helps lower the temperature of your brain to a number of things, such as improve its functioning and help you sleep (i.e., the body needs to cool down when going to sleep).
To support this theory, researchers have drawn on some rather unique methods and techniques–one of which doesn't leave me envious of the participants.
In one test, researchers pressed either a cold pack, no pack, or a warm pack to the back of participants' necks (specifically, on the carotid arterial blood supply, which helps regulate the brain's temperature). Then, participants watched a video of other people yawning (which makes the participant more likely to yawn).
According to the theory, if yawning is supposed to cool our brain, those whose brain is already cool, should do the least amount of yawning. And that's exactly what they found (see the graph to the side).
In another study, researchers interviewed 120 pedestrians around Vienna, Austria, 60 in the summertime (average: 67 °F/19 °C) and 60 in the wintertime (average: 35 °F/1.5 °C) and measured who yawned after looking at a few pictures of other people yawning.
In the summertime, 42% of the participants yawned. In the wintertime, only 18% did.
Finally, in another set of participants (who consented to participate!), half were given a placebo, and half were given a fever. Yes–the virus that cooks your body and particularly your brain. And whereas the placebo group showed no changes in yawning frequency, those who had a fever (i.e., those with the warmer brains) increased their frequency of yawning, presumably to help cool their toasty grey matter.
CLOSING THE GAPE
Well, hopefully your own brain isn't overheating itself with all the knowledge you learned today! But if it is, I'd suggest you go watch some videos of people yawning.
Literally-Yawning-Right-Now,
jdt
Psych·o·philosophy to Ponder: Although we focused on the physical mechanics of yawning today (and its evolutionary advantage), there's actually a lot of psychology that goes into yawning, too. As you probably noticed, all of the studies had their participants watch videos of other people yawning to induce yawning in the lab. And that's because—as you've also probably noticed—yawning is contagious! But why? Unfortunately, the evidence isn't clear on this. For a while, it has been suspected that empathy was at play. If you yawned when other people yawned, it meant you could connect with others' physical and mental states better. Further research supported it: people high in the trait psychopathy (i.e., "psychopaths" who are very low in empathy) yawn less frequently than people low on this trait. However, a recent review (see below *) has come out to challenge this connection to empathy. So disappointingly, I have even less of a conclusive answer for you on this. But come back in a few years, maybe I'll have an update 😉
Guggisberg, A. G., Mathis, J., Schnider, A., & Hess, C. W. (2010). Why do we yawn?. Neuroscience & Biobehavioral Reviews, 34(8), 1267-1276.
Marraffa, A., Lekander, M., Solsjö, P., Olsson, M. J., Lasselin, J., & Axelsson, J. (2017). Yawning, a thermoregulatory mechanism during fever? A study of yawning frequency and its predictors during experimentally induced sickness. Physiology & behavior, 182, 27-33.
Massen, J. J., Dusch, K., Eldakar, O. T., & Gallup, A. C. (2014). A thermal window for yawning in humans: yawning as a brain cooling mechanism. Physiology & behavior, 130, 145-148.
*Massen, J. J., & Gallup, A. C. (2017). Why contagious yawning does not (yet) equate to empathy. Neuroscience & Biobehavioral Reviews, 80, 573-585.
Ramirez, V., Ryan, C. P., Eldakar, O. T., & Gallup, A. C. (2019). Manipulating neck temperature alters contagious yawning in humans. Physiology & behavior, 207, 86-89.