From principles is derived probability, but truth or certainty is obtained only from facts. — Tom Stoppard

Which is more common: words that begin with the letter 'k' or words whose third letter is 'k'?
Go ahead and take a moment to consider this. I've got nowhere to be.
Well, in case you're not up for my antics this morning, let's discuss how you may have answered my question. Most commonly, people begin by recalling words that start with 'k' and then they compare that list to the number of recalled words whose third letter is 'k.'
Naturally, it becomes apparent that there are more words that start with 'k.' However (there's always a well-placed "however" in my posts) this conclusion is erroneous. (There are actually 3x as many words with 'k' as the third letter.)
The trick here is that your brain is relying on what's known as the availability heuristic: a mental shortcut that uses the immediate examples that come to mind to form a probability.
For instance, let's say you just watched "Shark Week" and now you're headed to the beach—probably a poor decision on your part, but we'll roll with it. Now, even though you're aware that sharks don't swim anywhere near this beach, as you approach the opaque water, you can't help worrying about a shark attack.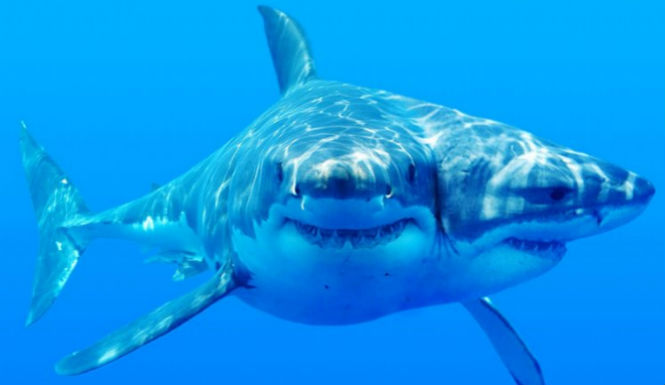 Even though you factually know that you will not get attacked by a shark, with the ease that instances of shark attacks come to mind, you inflate the probability that you will get attacked.
Another example would be learning that a large company is having massive layoffs, and you begin to fret about your own job—even though your company is entirely unrelated. Or maybe you learn about a guy in your city winning the lottery; now, all of a sudden, you're out buying lottery tickets.
Even though new knowledge like this technically has no bearing on the probability that something similar will happen to us, we use these memories to artificially inflate our estimates. Now, the mental mechanism through which this works is known as ease of retrieval.
In a somewhat recent experiment, researchers divided participants into two groups and asked one group to recall two personal instances of aggression, while those in the other group were asked to recall eight. Now, from everything we've discussed, can you guess who would rate themselves as more aggressive after completing this task?
As it turns out, those who recall two instances actually consider themselves more aggressive. Why is this? Well, if I ask you to recall two instances, you can do that pretty easily. However, when I ask you to recall eight, it becomes more challenging.
Just as with the example with the letter 'k,' because it was easier to recall words that start with 'k' rather than those whose third letter is 'k,' we assume there must be more of the former—our brain uses this "ease of retrieval" as a cue to say: "Look how easy these instances came to mind; there must be a lot more of them!"
However, in this case, you'd be mistaken.
Availably,
jdt
Schwarz, N., Bless, H., Strack, F., Klumpp, G., Rittenauer-Schatka, H., & Simons, A. (1991). Ease of retrieval as information: Another look at the availability heuristic. Journal of Personality and Social psychology, 61(2), 195.