After all is said and done, a lot more will be said than done. — Unknown
Did you know that each dandelion flower produces 200 seeds? Or that a quarter of the world's wealth is controlled by just 200 companies? Or that in 200 minutes, you will have taken about 2,600 breaths, blinked about 3,400 times, and your heart will have pumped about 14,000 beats.
So what's so great about the number 200?
Well, this is my 200th blog post of course.
But before we talk about me, you know what's also cool about the number 200? In half the time of 200 milliseconds (i.e., 1/2 of 1/5 of a second), you can make a reasonably informed appraisal of another person.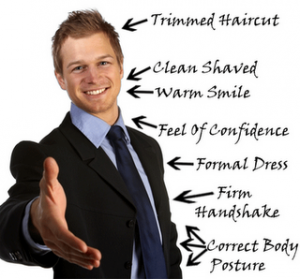 Researchers flashed the image of a person on screen for just 100ms and then asked the participants to assess that individual. That is, the participant was supposed to evaluate the individual's attractiveness, likability, trustworthiness, competence, and aggressiveness after seeing their image in 1/4 the time it takes to blink.
And amazingly, the researchers found that the participants who only saw the face for 100ms rated the person almost equivalently to those who weren't faced with such crazy time constraints.
This phenomenon is known as "thin-slicing," i.e., the rapid process through which our brains are able to generate detailed (and mostly accurate) impressions of other people.
But speaking of other people, time to talk about me again.
Nearly three and a half years ago, I started writing this blog as a senior, undergraduate student. And over time, it has shifted from blather to poetry to musings to science to finally settling on this made-up word of psychophilosophy.
But just as this blog has evolved over the years, so have I: once writing this as a student, I now write it as an undergraduate lecturer. And the study that originally examined this phenomenon of thin-slicing was actually done on college professors.
Researchers had participants watch a 30 second, silent clip of a professor teaching a class. The participants then had to evaluate the professor on a number of different criteria, like the professor's confidence, competence, dominance, enthusiasm, likability, optimism, supportiveness, warmth.
The researchers then compared these ratings to the end-of-the-semester reviews, where the students who had actually taken the professor's class the whole year also evaluated their instructor on those traits.
And once again, those who had just watched the brief (and silent!) clip reported nearly identical scores to those who were in the professor's class.
But wait! The researchers then thought, "You know, 30s of black and white video without audio is probably too easy. Let's give them less time."
So the researchers repeated the experiment with a 15s clip and a 5s clip.
Once again, both time constraints produced the same results: Watching these seemingly uninformative videos produced appraisals of the professor in line with how the actual students evaluated them.
But you, dear reader, have had more than 5s to evaluate me. You've had 200 blogs to come to the conclusion that I am a self-centered, intellectually flashy, unabashed reveler in all things Jake Teeny who really, though, just wants to make you (and the world) more aware of the psychophilosophy underlying all of our thoughts, emotions, and behaviors.
So regardless of your opinion of me, I hope you've learned something along the way.
And if not, the random facts about the number 300 are even cooler.
Sincerely,
jdt
Ambady, N., & Rosenthal, R. (1993). Half a minute: Predicting teacher evaluations from thin slices of nonverbal behavior and physical attractiveness. Journal of personality and social psychology, 64(3), 431.
Willis, J., & Todorov, A. (2006). First impressions making up your mind after a 100-ms exposure to a face. Psychological science, 17(7), 592-598.